Crate personalisation – Your logo, your brand. For equipment hire companies, self storage companies and commerical relocation companies. There are many benefits to crates with your personalised branding.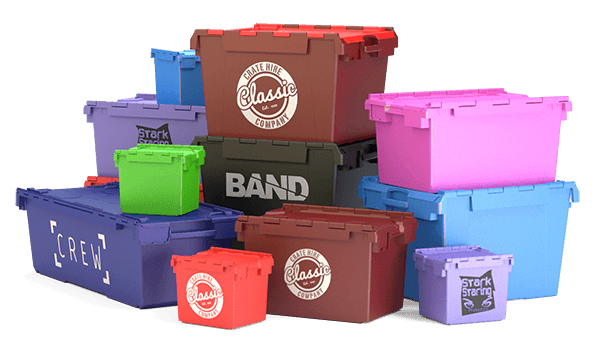 Crate Printing and Personalisation
Here at Advanced crates we believe that personalisation of crates is a key part of a company's branding. We have been working hard with several suppliers to test the best ways of providing this service to our valued customers. Below are the tried and tested methods that have proved to be successful.
We can print on crates with your chosen branding, logo or contact information. Whether at the point of manufacture or even pre-existing crates. We use several different processes depending on the requirements. These are: Hot foil stamping, screen printing or vinyl labels.
We have developed three different methods based on customer feedback, to allow for all budgets and requirements to be met.
The process used at the point of manufacture is hot foil printing or hot foil stamping, but this is only available if you are getting crates manufactured in bulk. We also offer screen printing and vinyl labels as alternatives. These are great for smaller runs of crates and can even be used to personalise crates you already own. We cover the differences below.
Hot Foil Stamping
Hot foil stamping is most common at the point of manufacture. The process uses a hot stamp with your branding to melt a coloured foil into the crate.
Screen Printing
Screen printing is ideal for small or large runs, and we can even personalise pre-existing crates. The process uses a silk screen and high-quality inks to brand your product.
Vinyl Labels
Vinyl labels are an excellent way to personalise small – medium runs of crates, both manufactured by us or pre-existing. Vinyl labels are like the ones used on vehicle or floor graphics. Hard wearing and 4 colour process allows photos to be used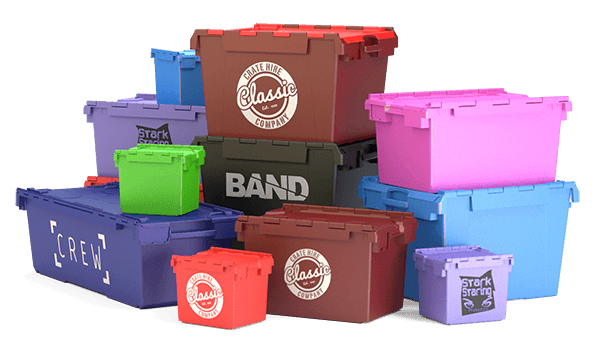 Vinyl Labels
Vinyl labels are an excellent way to personalise small to medium runs of crates, both manufactured by us or pre-existing. The Vinyl labels are similar to the ones used on vehicle or floor graphics. Vinyl labels are hard wearing and a great way to personalise crates on a budget.
We print our vinyl labels with a 4-colour process (CMYK) which allows for more varied designs including multicolour logos, and even photos to be used in the design.
The labels can be applied to our crates, either manufactured specifically for you, or bought pre-made from our shop.
We can also add labels to crates that you already own or supply the labels with instructions to add to your own crates. This can be useful and a cost-effective way to manage a change of branding.
Hot Foil Stamping
Hot foil stamping is only available when you have crates manufactured as it done at the point of manufacture.
he process starts with a stamp or die being created from metal that includes your logo, branding, or any other information you want stamped onto the crate. Due to the costs of creating metal stamps, it is common for only one colour to be used.
The foil is a colour coated plastic foil that is heated by the metal stamp and melted into the crate during the stamping process. This makes it a very hard-wearing form of personalisation.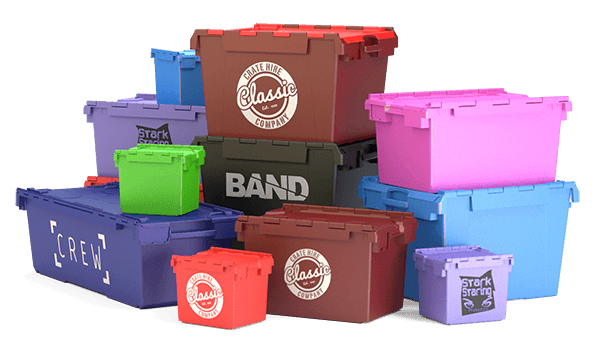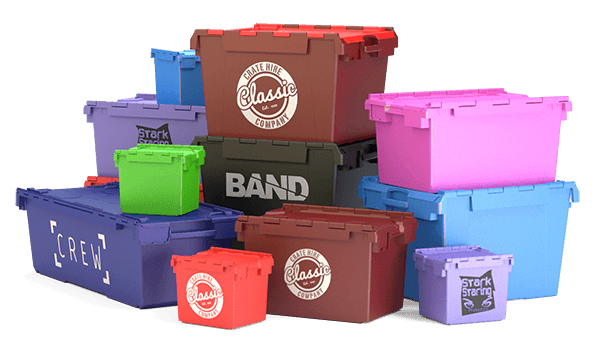 Screen Printing
Screen printing is perfect for small to large runs of crates. Whereas foil stamping is only possible during the manufacturing process, silk screen printing is always an option.
In this process a screen is created for each colour printed, so for smaller runs, you would likely want to keep the print to a single colour.
One of the benefits is that you can quite closely match the look of hot foil stamped crates, without the need to manufacture a lot of crates in one go. Screen printing is available for pre-made crates, and we can even print on older used crates as well as on ones you already own if required. This is perfect for adding to your existing crate pool.
Personalisation Types – Pros and Cons
Hot Foil Printing
Hard Wearing

Permanent

Only available during manufacturing

minimum order for manufacture

Limited to one colour printing due to cost per colour
Vinyl Labels
Labels are inexpensive

No minimum order

Cheapest option

Full 4 colour prints available (Even photographic images)

Though permanent after 3 months, they will never be as hard wearing as hot foil stamping that is melted into the plastic.

Labels can't show through the colour of the crate as they are opaque, clear labels are available, but as the finish is different to crate plastic i.e., more or less shiny, it will always look like a label)
Screen Printing
Hard wearing

Can be applied to existing crates

No minimum, but as there is a cost per screen, it is expensive for low numbers of crates.

Screen per colour, so usually limited to one colour.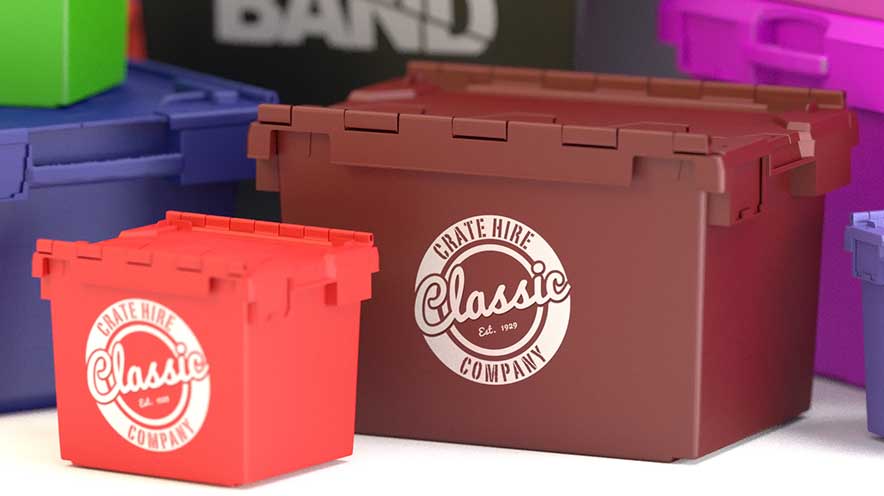 Make a Statement
Be seen doing what you do best, your future customers are watching.
Strong, Secure
When you and your clients need the strongest, most secure, plastic storage boxes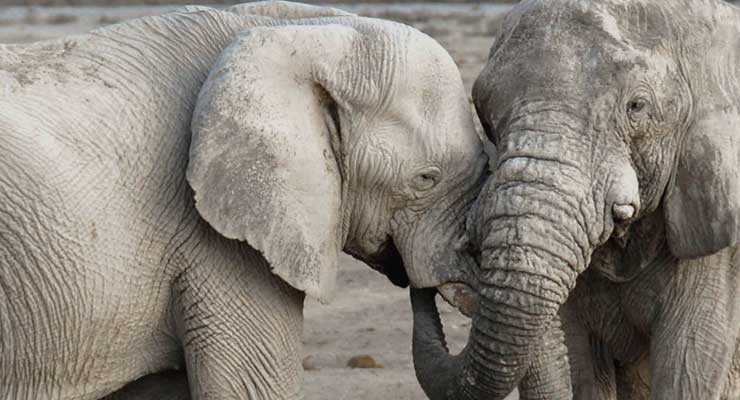 Need Crates Now?
If you only need a few crates for personal use or storage, you can buy our pre-made crates online today from our shop.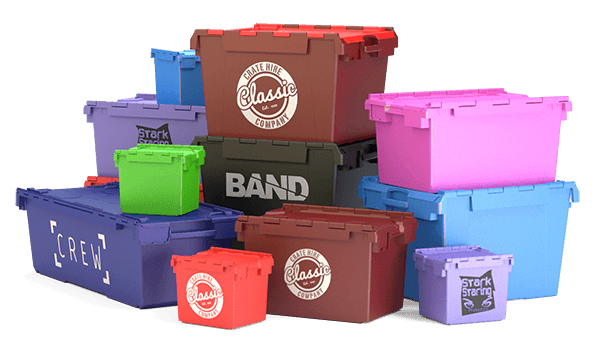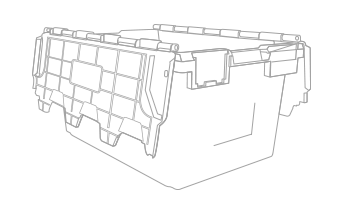 Your Crates, Your Logo
Whether you are a self-storage company, commercial removals company, or even logistics or distribution company – your brand is your business. The ability to identify your crates easily is great for advertising and marketing as well as obvious ownership.
Crate Personalisation Process
The crates are printed or stamped after the manufacturing process, this is an optional process as you can have blank crates. It is easier and therefore cheaper to get one colour printed on the crates, often white, but for an additional cost, you can have more than one colour printed. If you would like more information on our printed ALC crates then please get in touch.
Advertising Your Brand
What better way to advertise your company or brand than by having your branding or identity on the side of your crate? Current customers with remember you and it will help new customers to easily get in touch when they see your logo, website address or phone number on the side. Your crates will be working hard for you in many ways.
Clever by Design
Our crates clever design means the base of the crates fits securely onto the lid to stop it moving during transit and they can be nested when not in use to save on storage space.
The containers heavy duty plastic construction is built to protect and when increased security is necessary, use our security seals.

Advanced Crates Printing
Our plastic crates are extremely versatile and used in many areas such as logistics, retail distribution, commercial relocation, house moves and storage. Whether you call them plastic boxes, ALC (Attached-Lid Containers), storage boxes, plastic containers, moving crates, container crates, removal crates or anything else, our products are simply the best there are; superior strength and quality are just the beginning of our truly advanced crates.
If you would like more information on our plastic container manufacturing or personalisation, need a quote, or advice on our services then don't hesitate to get in touch.
Crate Accessories & Manual Handling Equipment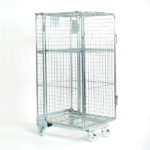 Secure Roll Cage SRC, Rolling Container
While the roll cage is commonly used in retail and distribution, it is hugely popular in the relocation and removals industry with its robust metal construction and easy manoeuvrability even when fully loaded. It also features a lockable lid (with security seals or padlocks etc.) to store contents securely – a must when moving essential and sensitive items. Popular in IT and office moves for servers.
Secure
Nestable
Manoeuvrable
Metal Frame
Heavy-Duty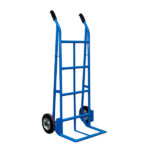 Sack Barrow, Hand Truck
Our heavy-duty, metal, sack barrow, or sack truck is a simple yet solid and robust product, ideal for making your life easier when moving multiple crates or boxes simultaneously.
The high back allows large loads or multiple crates to be carried simultaneously. The large, heavy-duty wheels help manoeuvrability over most terrains. The large, sturdy toe is thin enough to slide easily under crates, simplifying the shifting of everything due to its solid construction and stability.
The strong metal frame makes this an extremely strong, durable and reliable truck, suitable for long periods of use.
This sack barrow features ergonomic rubber handles for a secure grip, which makes moving heavy loads more accessible and more comfortable.
Strong
Manoeuvrable
Metal Frame
Heavy-Duty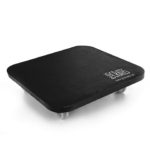 Dolly, a Non-slip skate
The non-slip skate or dolly is a staple of the commercial removals and relocation and logistics and distribution sectors. Its lightweight and compact size makes it a convenient and versatile piece of manual handling equipment, perfect for moving crates, desks or other furniture around the office.
The dolly or skate can be used to move empty or full crates without fear of the crates slipping on the surface of the dolly.
The non-slip skate features a rubberised surface as a cushion and protection to increase grip and reduce slip.
Heavy-duty castors for easy, free-flowing movement over many surfaces make this an excellent tool for moving. Skates are often used for moving crates; they have been used in pairs or groups to carry much larger items, i.e., desks in office moves or wardrobes in house moves. They are versatile pieces of equipment.
Non-slip top
Strong
Manoeuvrable
Rubber top
Heavy-Duty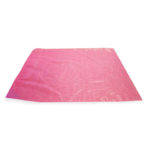 Anti-Static Bubble Wrap Bag
The bubble wrap bag has the same anti-static properties as the roll. Still, it is available in convenient bags for easy and quick wrapping of electrostatic-sensitive devices (ESD) such as computer processors, RAM, HDD, SSDs, servers and other IT equipment. Ideal for storing or transporting delicate electrical components. Anti-static bubble wrap becomes an invaluable tool in moving technology or equipment.
non-static generating
Protective bubble wrap
Protects IT equipment
Ideal for HDD, SSD, RAM etc.
Perfect for servers, computers and IT or office moves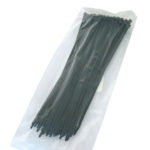 Security Seals/Cable Ties
Our plastic security seals/cable ties for crates are the perfect way to keep your belongings safe during office or home moves. The security seals can be used to lock the lid shut so it is not easily opened during transit or in storage, and it is visible if it has been opened or tampered with. Seals need to be cut to gain access to the crate's contents, and if security (and chain of custody) is vitally important, then we can supply numbered seals on request. They are used widely in retail to prevent stock loss and shrinkage.
Added Security
CoC Chain of Custody
Secures lids while moving
Prevent Stock Loss and Shrinkage
Available Numbered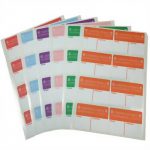 Easy-Peel Labels for Crates
Self-adhesive, low-tack labels are ideal for labelling furniture and crates during home moves or office relocations. We all know the importance of keeping track of the items in which crate or which crate is for the bedroom or the kitchen. You need to carefully label crates to keep track of larger moves, which are ideal.
Easy Peel
Self Adhesive
For Crates & Furniture
Ideal for Moves
Contact us
If you would like any information on our products or services, then don't hesitate to get in touch.
Delivery and Collection
Delivery and Collection
Advanced Crates supply crates to commercial relocation and crate hire companies across the UK. We have a selection of crates in stock and ready to be delivered to you. Our fleet of vehicles and close collaboration with couriers means that we are capable of delivering a few or many hundreds of crates to you at a very competitive price. We offer premium delivery on items that are in stock in our online store, with most items arriving within 3-4 days. Bespoke manufacture delivery timeframes will be discussed with you when ordering.
Our plastic ALC container boxes are ideal for commercial relocation companies, crate hire companies, and retail & distribution.
London has grown to be a massive city - the biggest city in the UK. As such, a lot of the work we do is based in and around London and there special considerations to make. Our fleet of vehicles is LEZ (Low Emission Zone) compliant, and thus they can deliver your products within the LEZ. We deliver to Central London, West London, East London and South London, which includes the London boroughs; Barking and Dagenham, Barnet, Bexley, Brent, Bromley, Camden, City of London, City of Westminster, Croydon, Ealing, Enfield, Greenwich, Hackney, Hammersmith and Fulham, Haringey, Harrow, Havering, Hillingdon, Hounslow, Islington, Kensington and Chelsea, Kingston-Upon-Thames, Lambeth, Lewisham, Merton, Newham, Redbridge, Richmond-upon-Thames, Southwark, Sutton, Tower Hamlets, Waltham Forest, Wandsworth.
Advanced Crates deliver to all cities in England which includes: Bath, Birmingham, Bradford, Brighton and Hove, Bristol, Cambridge, Canterbury, Carlisle, Chester, Chichester, Coventry, Derby, Durham, Ely, Exeter, Gloucester, Hereford, Kingston upon Hull, Lancaster, Leeds, Leicester, Lichfield, Lincoln, Liverpool, City of London, Manchester, Newcastle upon Tyne, Norwich, Nottingham, Oxford, Peterborough, Plymouth, Portsmouth, Preston, Ripon, Salford, Salisbury, Sheffield, Southampton, St Albans, Stoke-on-Trent, Sunderland, Truro, Wakefield, Wells, Westminster, Winchester, Wolverhampton, Worcester, York.
Cities in Scotland: Aberdeen, Dundee, Edinburgh, Glasgow, Inverness, Stirling
Cities in Wales: Bangor, Cardiff, Newport, St Davids, Swansea
Counties in England:
Bedfordshire, Berkshire, Buckinghamshire, Cambridgeshire, Cheshire, Cornwall*, Cumbria, (Cumberland)Derbyshire, Devon, Dorset, Durham, Essex, Gloucestershire, Hampshire, Hertfordshire, Huntingdonshire, Kent, Lancashire, Leicestershire, Lincolnshire, Middlesex, Norfolk, Northamptonshire, Northumberland, Nottinghamshire, Oxfordshire, Rutland, Shropshire, Somerset, Staffordshire, Suffolk, Surrey, Sussex, Warwickshire, Westmoreland, Wiltshire, Worcestershire, Yorkshire
Counties in Scotland:
Aberdeenshire, Angus/Forfarshire, Argyllshire, Ayrshire, Banffshire, Berwickshire, Buteshire, Cromartyshire, Caithness, Clackmannanshire, Dumfriesshire, Dunbartonshire/Dumbartonshire, East Lothian/Haddingtonshire, Fife, Inverness-shire, Kincardineshire, Kinross-shire, Kirkcudbrightshire, Lanarkshire, Midlothian/Edinburghshire, Morayshire, Nairnshire, Orkney, Peeblesshire, Perthshire, Renfrewshire, Ross-shire, Selkirkshire, Shetland, Stirlingshire, Sutherland, West Lothian/Linlithgowshire, Wigtownshire
Counties in Wales:
Anglesey/Sir Fon, Brecknockshire/Sir Frycheiniog, Caernarfonshire/Sir Gaernarfon, Carmarthenshire/Sir Gaerfyrddin, Cardiganshire/Ceredigion, Denbighshire/Sir Ddinbych, Flintshire/Sir, Fflint, Glamorgan/Morgannwg, Merioneth/Meirionnydd, Monmouthshire/Sir Fynwy, Montgomeryshire/Sir Drefaldwyn, Pembrokeshire/Sir Benfro, Radnorshire/Sir Faesyfed